Love, love, love New Hampshire! I really did not know much about the state before I went, but now I absolutely have to take another trip just so I can spend some more time exploring their White Mountain National Forest. There were so many hiking trails, gorgeous vistas, and scenic drives to discover! Unfortunately, with our lack of time, we were only able to spend a day in the area.
As we drove into the forest, we saw a sign pointing us in the direction of some waterfalls. We thought, "Sweet! Let's go see some falls! Probably won't be anything major, but it might be somewhat pretty."
They were by no means Niagara Falls, but these Glen Ellis Falls were a lot longer and more powerful than we had originally thought. It ended up being quite a pleasant detour!
Next, came the highlight of the day - driving up Mount Washington in our little Honda Fit. We were praying that our car would make it! There were some hairpin turns and steep drop offs, but it actually was not as scary as I had expected. I was disappointed once we arrived at the top though. The fog was hanging around the mountain and keeping us from enjoying the gorgeous view. On a clear day, you can supposedly see four surrounding states, Canada, the Atlantic Ocean, and Mt. Marcy in NY. But, we did not see any of that. :( This mountain sees fog about 250+ days a year, so our odds were pretty slim.
Fast Fact: The highest recorded wind speed on top of the summit was 231 mph!
Check out these clouds......usually this view is only seen from an airplane!
By the way, the current temperature at the summit was 38 degrees and the wind was going at 36 mph, so it felt even colder. Add some misty fog hitting you in the face and you feel like you are in an ice storm. Please keep that in mind before you laugh at my appearance. I was just trying to stay warm.......
About a mile down the mountain, we finally caught glimpses of the panoramic view that we could have had at the top. Oh well. :)
Well, we had planned to explore the Lost River Gorge and surrounding caves, but because we spent so much time on top of Mt. Washington waiting for the skies to clear, the last tickets were sold just before we arrived. Not to be dismayed, we decided to just find a trail head and hike a little bit before dark.
Glad we did, because we discovered some really pretty cascades!
That night was supposed to be an incredibly cold night - low 40's. We had planned to tent, but asked the nice campground lady if we could upgrade to a cabin. She said yes! So, we enjoyed a rustic,
insulated
, cabin with a plug in electric heater. It was bliss. :)
Our last leg of the trip was exploring the state of Vermont. Well, the northern half anyway. We found out that Vermont is well known for it's major production of cheese!
There were not any walking tours through the factory that day, but we did make ourselves sick by trying all the different kinds of cheeses they offered.
Next stop was the Ben & Jerry's Ice Cream factory. This place can crank out 250,000 pints of ice cream a day! We were prohibited from taking pictures inside though.......never know where a Haagen-Dazs spy might be lurking.
I honestly think the best part were the free samples at the end of the tour. Mmmmmmm.
Last place to see before we crossed over into the home state, was Lake Champlain. It was absolutely breathtaking! I love that this picture shows the Adirondack mountains in the background.
Joseph and I had a wonderful trip and an amazing experience exploring God's creation together. It is also six more states to cross off my bucket list! Thanks for tuning into our Road Trip!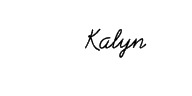 If you missed my other posts detailing the first few legs of this journey, you can find them here:
Day 4 and 5: Glousester, MA and Maine
Day 3: Boston, Lexington, and Concord
Day 1 and 2: Connecticut and Rhode Island