Need a laugh today? Check out the site
Cake Wrecks
! Whenever I need a pick-me-up I reach for some chocolate and settle in to browse this site's newest content. It always amazes me what these "professional" cake decorators come up with! Here is a sampling of what you will find....
A bride's "inspiration" photo she showed to her cake decorator:
Here is what arrived on her wedding day:
How about this one?
Do not think this would be a good idea for your pregnant friend who is having another child:
And lastly, we have the "Ice-Out":
way
more obvious!
Check this site out for more fun!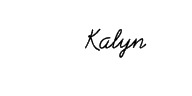 Disclaimer: I do not endorse all the content found on this site.