This post is part of an ongoing series called "All Things Homemade", where I test to see if products made from scratch are healthier and more economical than store bought ones.


Introduction
Homemade Lemonade.
Delicious? Yes. Cheaper than store bought mixes? Nope.
I am always looking for a less expensive alternative when it comes to products I consume. I thought making my own lemonade would save me from buying a mix, but I was wrong.
Here is the recipe I used:
Lemonade Syrup
3 cups sugar
1 cup boiling water
3 cups lemon juice (can use fresh lemons, or just the bottle kind)
2 tbsp. grated lemon zest
1. In a 1 1/2-quart, heatproof container, place the sugar. Add the boiling water, stirring constantly, until sugar has completely dissolved. Let the sugar mixture stand until it is cool.
2. Add the lemon juice and zest, and stir until all the ingredients are well blended. Cover the container and store in the refrigerator for up to 1 week.
Yield: 5 1/2 cups syrup
Lemonade
1/4 - 1/3 cups Lemonade Syrup
3/4 cup cold water
Ice cubes
Lemon wedge or fresh mint sprig (optional)
In a tall glass, combine the desired amount of syrup and cold water and stir until they are well blended. Add ice cubes and, if desired, garnish with a lemon wedge or mint sprig.
Yield: 1 8oz. glass
You can keep the syrup in your fridge and stir up a glass every now and then, or you can make it all up at once in a larger container like I did. These recipes combined will make about 1.63 gallons of lemonade.
Lets get to the bottom line: I spent.....
$1.50 in Lemon Juice
$.82 for sugar
$.50 for the lemon zest (1 lemon)
Total =
$2.82
or
$.11
per 8oz. glass
A 29oz can of Country Time Lemonade Mix can be bought at Wegmans for
$2.49
and makes 3 gallons. Already you can tell that buying Country Time is much cheaper than making lemonade from scratch. But for the sake of curiosity, I figured out that the Country Time breaks down to about
$.05
per 8oz. glass.
If you are looking for convenience and a money saver, I would stick with buying mixes from the store. If you want a fresh lemonade taste like no other, than do try this recipe! Despite the price tag, it really is quite good!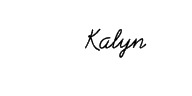 Photo Credit