I think I finally have my garden all planned out for this year. Since this is my very first time at attempting a garden, I am quite nervous! I pretty much have no idea what I am doing, so I have been reading books on the subject, trying to talk to women who do have a garden, and perusing gardening posts from my bloggy friends.
Vegetables I decided to grow:
Romaine Lettuce

'Royal Burgundy' Beans
Potatoes
Rhubarb
Zucchini
Tomatoes - probably a couple different kinds to make some pasta sauces
Pumpkins

Herbs:
Mint
Oregano
Basil
Thyme
Parsley
Sage
Lavender
I may be tempted to try a couple Strawberry plants as well, but I have not decided yet. :)
Now it is time to buy my seeds and plan my garden layout! I am chomping at the bit for winter to be over!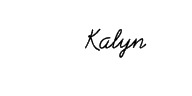 P.S. Any advice on creating raised beds vs. not? or Heirloom seeds vs. Hybrid?