"Buried Alive"
follows food supply contractor Roy Hallums as he is kidnapped from his office in Baghdad, Iraq, and transported blindfolded and handcuffed to and from various Sunni safe houses. Roy eventually ended up in a four foot high cellar beneath an Islamic home, where he was fed rotten food every three days and was forced to endure horrific beatings on his frail and weak body. After spending 311 days in captivity, Roy Hallums ended up being the only one out of 50 American contractors to be rescued by the Army's Special Forces.
The storyline of "Buried Alive" completely held my attention as shown by the fact that I read this book in a matter of two days. I was a little worried that there might be too many gory details throughout the story, but every situation was handled with utmost discretion. This book was an eye-opener about terrorism and kidnapping cells in Iraq and a great read for anyone interested in a first hand account into the world of Radical Islam. Roy Hallums' attitude throughout his terrible ordeal was inspiring and he has become a valuable resource to any military personnel who may one day find themselves in a possible hostage situation.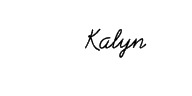 I received this book free from Thomas Nelson Publishers as part of their BookSneeze.com
book review bloggers program. I was not required to write a positive review. The opinions I have expressed are my own.