Anticipation was one of the major emotions controlling my mind as I went into Saturday's Farmer's Market. Would my baked goods sell? Would people even want to buy them? Was I going to lose money on this new venture? These were just a few of the thoughts swirling around in my head!
After weeks of preparation, we made sure we were at the park an hour early to set-up our tent and any other items we needed to get ready. Then, we waited for the customers to come. And they did come (I think free samples of cookie dough filled cupcakes had something to do with that)! :) I had so much fun talking with people about my product and how I could help them create their next special occasion cake. I loved every minute of it!
Here are some of my takeaways from the first day:
People seemed to prefer the mini cupcakes rather than the standard cupcakes. My thoughts tend to lean toward a desire for a small bite of sweetness as opposed to a larger one. I have also had confirmation of this.
Free samples really improve your sales! We ran out of our samples at about 11:30am and immediately the traffic slowed down. So, in effort to bring people back, we ripped into some of our mini Golden Butter cupcakes to give those away.
No one wanted to buy a whole cake. Still not sure why this is, but they did buy slices of the same cake.
This is a wonderful form of advertising! So many people took my card after looking through my cake portfolio and eating my cupcakes. I already have a cake scheduled this weekend from someone I just met at the market!
By the end of the day, I broke about even. This meant I had a lot of extra product left! Sometimes, you just do not know what people want, but that is all part of the learning experience. We ended up donating most of the leftover product to the HCA (Handicapped Children's Association). Hope they enjoyed the sweets!
Although the market did not go exactly as I had hoped, I still had fun and came away with many good ideas. And I am
really
looking forward to next time!
Best quote of the day:
"Well, we are back for more. Your cupcakes are like crack!" (This may have to become a tag-line of Simply Sweet. Lol)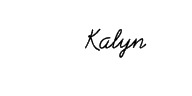 If you are not already, you can become a fan of
Simply Sweet on Facebook
. You get the inside scoop on what we will be selling every week we are at the market. There is also a feature where you can place special orders!