When reporter Carley Marek is forced to take a month's leave from work, she decides to go visit her long-time friend, Lillion, and Lillion's Amish family in Lancaster County. While visiting, Carley discovers that the simple life appeals to her and she becomes deeply involved with this tight-knit Amish community. Soon after she arrives, Lillion's son suddenly falls ill, and Carley finds herself drawn to a doctor who is hiding a painful past. Faced with some difficult decisions, Carley is torn between respecting the Amish ways and pursuing a relationship with this shunned man.
I have read quite a few Amish fiction books and never tire of them. Their simple way of living just fascinates me! Although many plots and stories about the Amish often seem to blend together in similarity,
"Plain Pursuit"
had a unique storyline and, in my opinion, stands above the rest. The descriptions of Amish countryside and attention to detail made me feel like I was really there. The story line moved at a perfect pace and was inspiring as well as romantic.
I had never read Beth Wiseman before, but I am glad I was introduced to this author. I would definitely read another book of hers!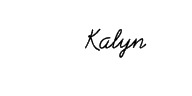 I received this book free from Thomas Nelson Publishers as part of their
BookSneeze.com
book review bloggers program. I was not required to write a positive review. The opinions I have expressed are my own.