"It's those high Holy Rollers who are the worst offenders."

My heart broke as I overheard this conversation play out at work among my co-workers. A discussion of the Tiger Woods scandal and his "indiscretions" with a multitude of women quickly turned into talking about cheaters in general. It was communicated how almost everybody cheats, especially those who claim to know Christ. I was offended, but then I thought, "Why should I be?.........It's true."
George Barna, president and founder of Barna Research Group has completed a
study
comparing divorce rates among Christians and non-Christians. His findings conclude that divorce rates among conservative Christians were significantly higher than for other faith groups, and much higher than Athiests and Agnostics experience. He says, "We rarely find substantial differences between the moral behavior of Christians and non-Christians."
What a startling conclusion. We are obviously not living distinct lives and impacting our community for the good.
Real world examples, such as Jon and Kate Gosselin, also shed an unattractive light on Christians. With the media constantly bringing attention to their unsuccessful marriage, the public has even more ammunition against these role models of Christianity.
How can we change this perception?
By walking the talk. By personally taking responsibility for our actions and being the best living example of Christ we can be. The world will always point fingers at us and call us hypocrites because we are never going to be perfect. All we can do is take the focus off ourselves and point the lost towards Christ.
Marriages are hard. There are continuous threats that can come between spouses and ruin marriages if we are not prepared. All it takes is one small seed of adulterous thoughts, deceitfulness, pornography, or even anger before we find a full-blown problem in our midst. I find myself struggling every day to keep myself from disappointing God in my marriage. It takes a lot of prayer, accountability, and Scripture reminders for me to even attempt at success.
I grieve that there are rare differences between Christian marriages and non-Christian ones, but I also remind myself that
my
marriage is ultimately the only one that I am responsible for, and I can do my part to prevent becoming a statistic.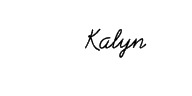 Robinson, B.A. "U.S. Divorce Rates for Various Faith Groups, Age Groups, and Geographic Areas."
Religious Tolerance
. 20 July 2009. 8 Dec. 2009
.