My husband came home from work one evening with an interesting contribution to our nightly discussions. This was no ordinary, "How was your day" conversation, rather an enlightenment into the Japanese earthquake/tsunami situation.
"So, I called SONY to order some more tapes for my cameras at work,"
he started.
"The guy on the phone told me they were on back order.........their warehouse is completely flooded out in Japan."
"And they don't have any other warehouses that carry this specific tape?"
I retorted.

"Obviously not."

Then it hit me. We were so casually conversing about the topic of unavailable tapes, partially annoyed that a supplier, crucial to my husband's work, was not going to be making product anytime soon.

The death toll in Japan has risen well over 9,000........and we were concerned about video tapes.

As if this is supposed to make me feel better, it's not just us who are habitually driven to this particular line of thought. Many Americans are concerned about the trickle-down effect on our nation's economy.

Toyota's are one of the best selling cars in the United States. Production plants affected by the disaster in Japan are going to obviously be decreasing their supply. If demand stays the same, simple economics tells me these models are going to be a bit pricey in the near future.

The publisher of Final Fantasy video games has also reported a delay in the release of new games and temporarily suspended it's PlayOnline versions due to power supply concerns. (Shame, isn't it?)

What am I trying to say through all this is we need to take the focus off of ourselves and pray for the needs of the people in Japan. Lives have been lost, homes have been destroyed, and Americans are upset that the newest video game release date has been postponed?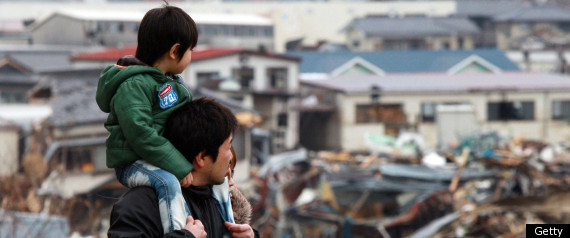 Honestly, I feel so helpless sitting here in a nice, warm home, food in my pantry, and a reliable vehicle to cart me around town, while the Japanese are suffering. I am somewhat jealous of our missionaries in Japan who have the most amazing opportunity to impact lives for Christ.

What can I do?

Here's my plan.......

For every one of you who comments on this post, I will donate $1 of my personal money to the relief effort in Japan.

This is actually a hard sacrifice for me, because both Joseph and I have a small amount of money set aside from each check for our personal allowance. That money can be used for whatever we want and no one has to report purchases to the other because it is totally separate. I have been wanting to save up for some really nice things on my wish list, but I am drawn back to what is truly important. This is what God is calling me to do right now.

This is a defining moment.

Please comment away - spare no expense on my part. :) Next Friday, I will count all the individuals who replied and send in my donation. All I ask of you, in addition to your comment, is a commitment to pray for this country.

Pray for the efforts of Christian organizations who are already on the ground.
Pray for a softening of hearts in the Japanese so they may be receptive to the gospel.
Pray that Christians all over the world would get involved in some way, somehow to bring relief to God's people.