"Where Hearts Are Free" by Golden Keyes Parsons is a historical fiction set in the late 1600's. Bridget Barrington is a young girl born into high society and is expected to marry within her class. But Bridget has developed feelings for the family's indentured servant, Phillipe. As soon as her parents find out, they quickly orchestrate a more advantageous match and Bridget's love life seems doomed as her arranged marriage with Edward Moorehead approaches. Will Bridget heed her parents wishes, or instead, follow her heart?
This book seemed to be a little overly dramatic and outlandish. Even though the plot line is fiction, a reader still wants to feel like the story has some credibility and could have actually happened. Situations throughout the book contradict a more believable scenario and unfortunately, destroy any good qualities that were presented. "Where Hearts Are Free" is definitely a quick read and did keep my interest, but it was hard to refrain from rolling my eyes as I read through the entire book.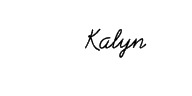 I received this book free from the publisher through the BookSneeze.com book review bloggers program. I was not required to write a positive review. The opinions I have expressed are my own.